Functional Movement Assessment
MPT (Neuro) MIAP Ortho & Neuro Specialist
Best Functional-Movement physiotherapy Clinic in Jaipur
Functional Movement Assessment
Functional Movement Assessment
Our practitioners are skilled at assessing your functional movement and how that is applicable to any injuries or pain that you may have. It can also be used as strong predictor for injury by picking up inefficient movement patterns, especially in individuals playing sports.
We treat each individual as unique and therefore develop custom assessments, treatments and tailor made programs for specific needs based on their individual abilities and goals. This is a very useful avenue if you want to increase your performance in sport, reduce the risk of injury, and improve your general body mechanics with movement and exercise.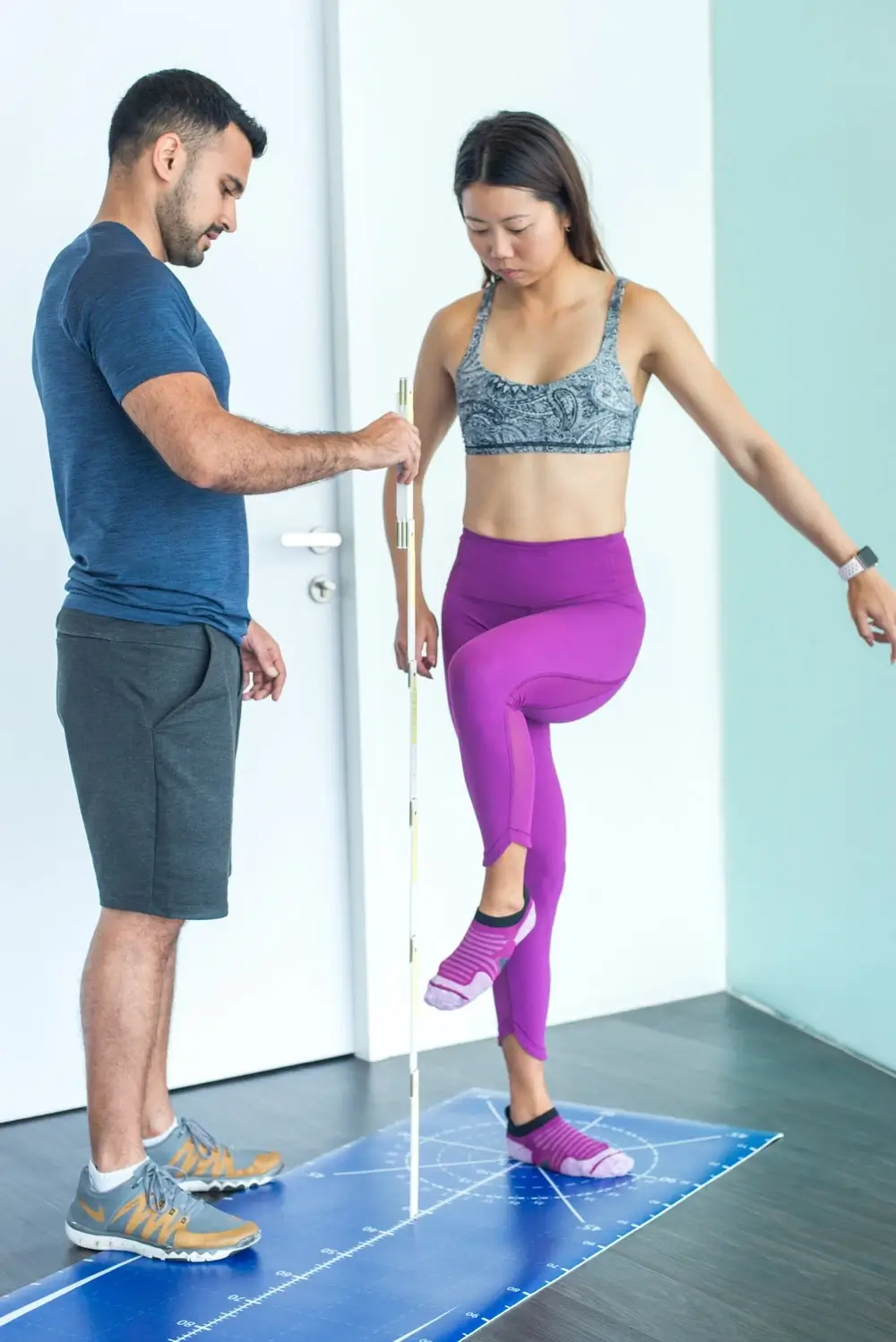 The M.A.T (Movement Assessment Tool) is used as a tool for assessment. It is an
innovative new tool designed by the Functional Movement Group to help movement practitioners quantitatively assess the three-dimensional movement of their patients in a human function. The M.A.T helps practitioner's move beyond traditional physical therapy assessments by allowing movement to be assessed, as it should be, in upright tasks and functional movement.
WHO BENEFITS FROM PHYSIOTHERAPY?
Many people assume that only athletic people can benefit from physical therapy due to the constant strain they endure while training and competing. In truth, anyone can benefit from physical therapy. Our physical therapists treat people across all ages and walks of life, be it working adults, elderly individuals, young children, or pregnant women.
Physical therapy can be utilised to treat a wide range of health conditions in jaipur. They range from cardiac to neurological and musculoskeletal conditions, such as post-myocardial infarction, stroke, Parkinson's disease, cerebral palsy, as well as back pain. Aasra physiotherapy clinic offers paediatric physiotherapy services to help kids overcome developmental conditions and achieve optimal and holistic growth, as well as geriatric support for elderly patients to help them regain mobility and strengthen muscles to avoid further injury.